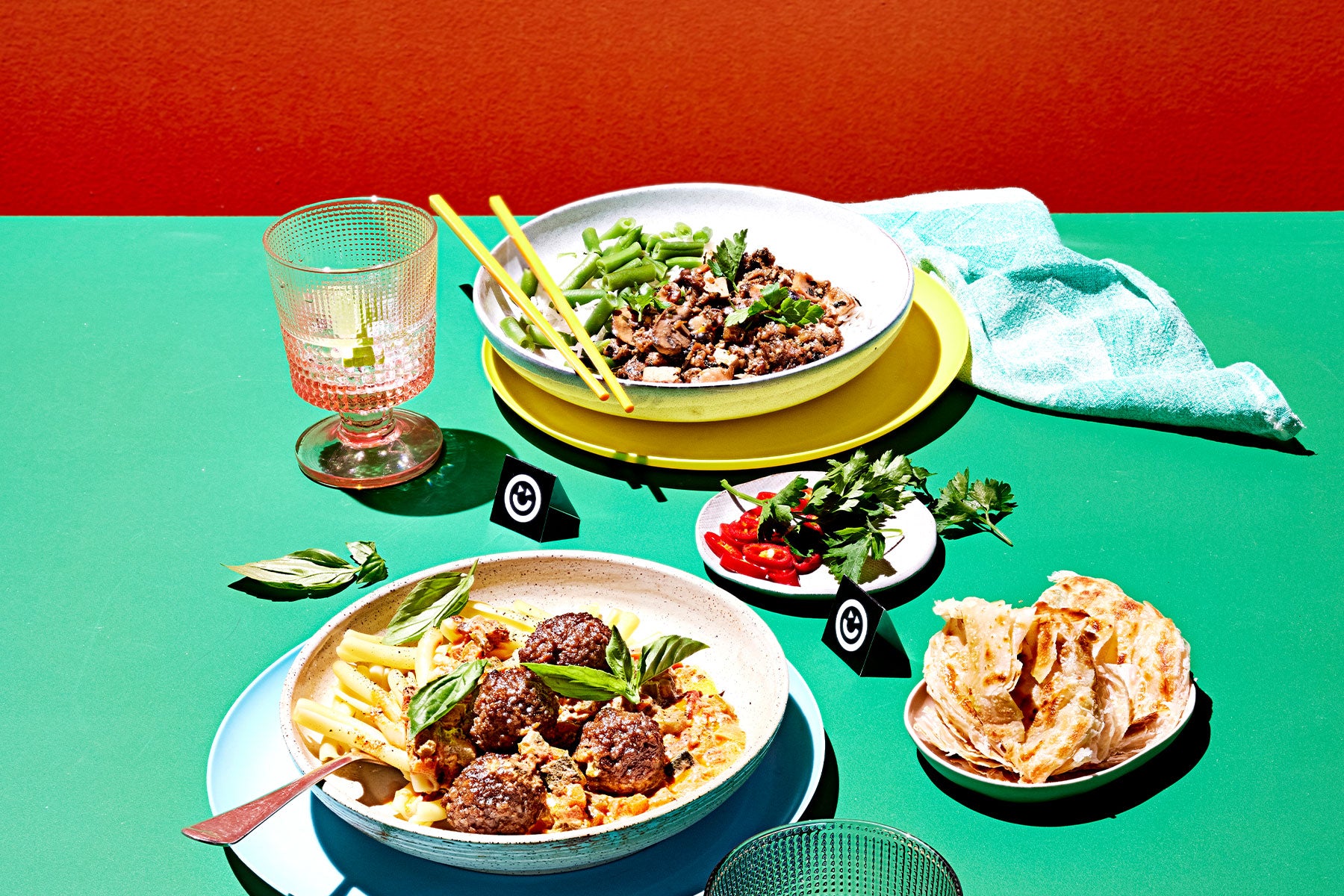 Why Future Farm
.
Their passion for innovation and sustainability is where we felt an immediate connection. They set out to find sustainably sourced ingredients and continuously work on evolving their products to meet the demands of their customers. Learn more.
Plant Based
.
No Bull
.
Future Farm's plant-based products are made from just eight ingredients, all of which you should recognise: chickpea, pea, soybean, plant extracts, canola oil, coconut oil, beetroot and salt.
Meet Justin Narayan
.
He's the face of Future Farm and the brains behind two of our new meals that both pack punches. Juzzy's Future Mince Sri Lankan Curry and Umami Mushroom & Future Mince Stir-Fry, are FULL of flavour.
To put it simply, Future Farm ticked all of our boxes
.
1. Clean and natural ingredients
2. Low sodium content
3. Low saturated fat content
4. No added nasties
5. Cares about the environment
6. Cares about nutrition
7. Tastes GREAT
8. Delivered to your door.
Sorry, there are no products in this collection